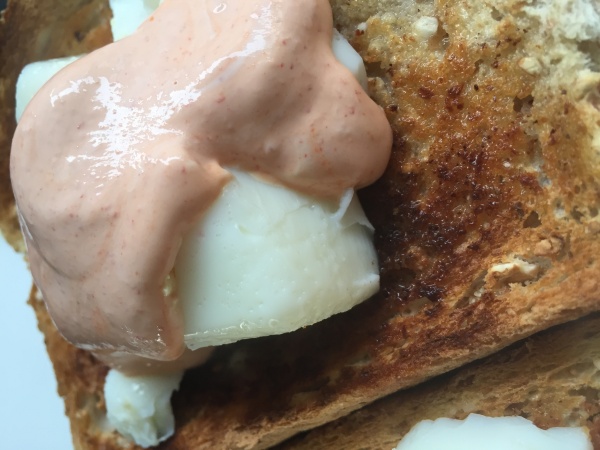 Poached Eggs with Sriracha creme fraiche
This might seem like a bit of a strange recipe but it was absolutely delicious, apologies for the poor photo I decided to try and poach my eggs in an egg poacher to save faffing with a pan so they came out a little wedge shaped…not the most attractive of poached eggs but they tasted great.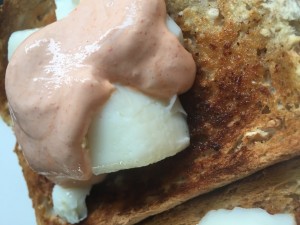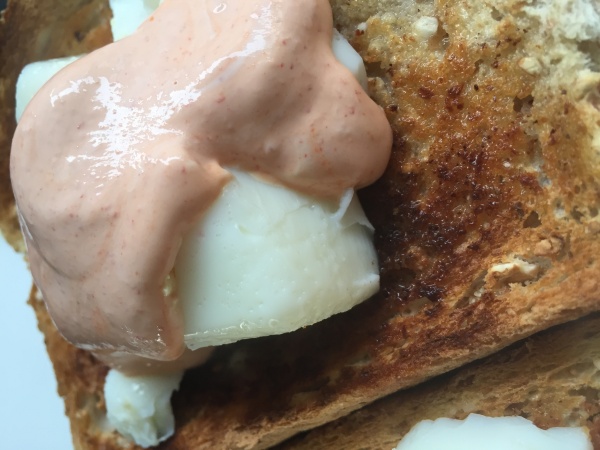 Ingredients:
2 British Lion Eggs
2 slices of thick cut bread
Butter
1 tablespoon creme fraiche
Big squirt of sriracha sauce.
Method
Mix the sriracha with the creme fraiche, set aside
Poach your eggs, how ever you prefer, you could use Delia's method or Jamie's
Toast and butter your bread
Top the bread with the eggs
Spoon a dollop of the sauce over the top. Enjoy!