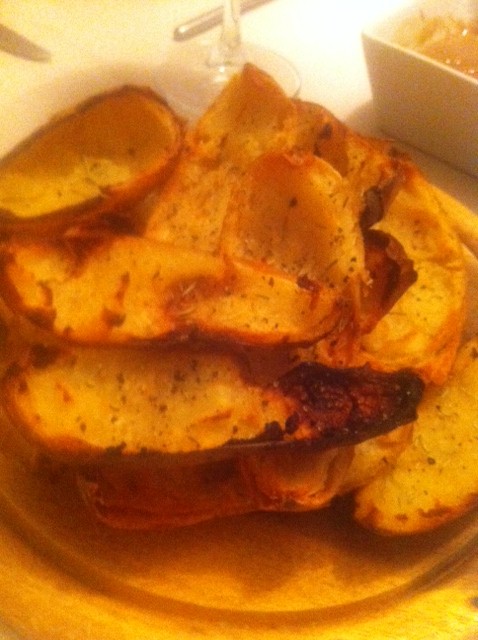 Crispy Chilli Potato Skins
A few weeks ago I was sent a package of Wigi Wagaa chilli products, The hot sauce was demolished on hotdogs at a bonfire party and I'll write a bit more about it in another blog post but  this recipe uses another one of the bottles I was
sent, the Wigi Wagaa chilli oil, which looks really cool with the chilli floating in the bottle. It's also got a decent level of heat without burning your lips off so it's definitely something you can use in lots of ways.
This recipe uses just a little bit of the chilli oil but if you don't have any you can use normal olive oil or any other oil you wish.
The left over potato can be used for mash or what ever you want, I used mine to make some chilli cheese potato croquettes so will post that recipe later in the week.
Serves 4
Ingredients
4 medium floury potatoes, Maris Piper are perfect.
Chilli Oil
Salt
Pepper
Rosemary
Chilli Powder or paprika
BBQ sauce, chilli sauce or sour cream to dip in.
Method
Pre heat your oven to 200 degrees C
Prick the spuds all over with a knife, brush with a little chilli oil and place in the oven.
Cook for 45-60 minutes, until the potatoes are soft when squeezed, it may take longer depending on your spuds.
Remove the potatoes from the oven and allow to cool.
Cut into wedges and scoop out most of the flesh, leaving about 5mm of potato on the skin.
Brush the wedges all over with a little more chilli oil, sprinkle with salt, pepper, rosemary and a little chilli powder.
Place on a wire rack in the oven for 30 mins or until nice and crispy.
Serve with your choice of dip.
For  more info on Wigi Wagaa check out their website here